This will be a human chain that will be a call for freedom, justice, and peace for all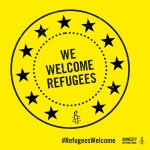 100 years ago the First World War was fought in these mountains. On September 13th it is where 6,000 people will meet and 12,000 hands unite to call for protection for every man, woman, and child on the planet and especially for the millions of refugees trying to find a new life in Europe.
A call for support and protection for those seeking to stand up for human rights and for those caught up in the suffering of war zones . It's time to act for the millions of people who are fleeing unthinkable violence and abuse in their home countries – from barrel bombing and gas attacks in Syria, to torture and enslavement in Eritrea.
Amnesty International and the NGO Insieme Si Può have come together to work to protect these rights. This is an invitation to you to stand in solidarity and to take action into your own hands.
We believe that the world will be a better place when together, we take injustice personally.
Join us on September 13, 2015 to establish a world of freedom, justice and peace.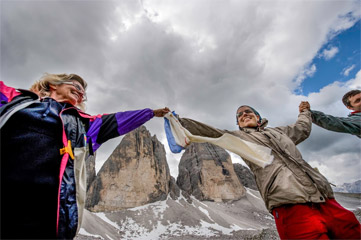 AN EMBRACE TO INVOKE FREEDOM
We believe in informing people, making them aware of, and educating each individual on the fundamentals of human rights, especially in schools. To deny a person a right means to oppress their freedom to be a human. It is important to find a space of new sensibility that makes us feel the oppression of each individual, whoever that may be or wherever they may come from. This is an injustice that affects all of us.
AN EMBRACE TO SEEK JUSTICE
We promise, with even more determination, to make governments and institutions responsible for acting concretely by promoting and by protecting human rights. This will be done by fighting the exemption of those that are responsible for their violations of human rights. This is going to be implemented in each effort, in all possible forms. It will depend on the organizations and the resources of each state that will initiate cooperation and international justice.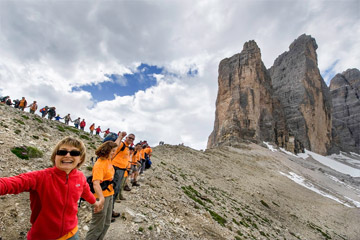 AN EMBRACE TO BUILD PEACE
We promote education and mobilization towards respect for human rights because it is directed towards understanding, tolerance, and friendship between all people, all ethnicities and all religions. We want to guarantee everyone human rights because it is the only effective tool that can prevent the rise of conflict and heal tension of violence and of current wars. We guarantee human rights to victims of conflict and refugees who flee from war and political persecution because it is the right possible and necessary action for them. It is an action that builds peace.